Service, Maintenance and Repairs
As with any aircraft, regular and conscientious maintenance plays a big role in your safety and the service life of your gyrocopter.
AutoGyro Australia offers a full range of servicing and repair at our Byron Bay and Manilla facility including routine gyro servicing and Rotax engine servicing to ensure that your gyro is in tip top condition and safe to fly.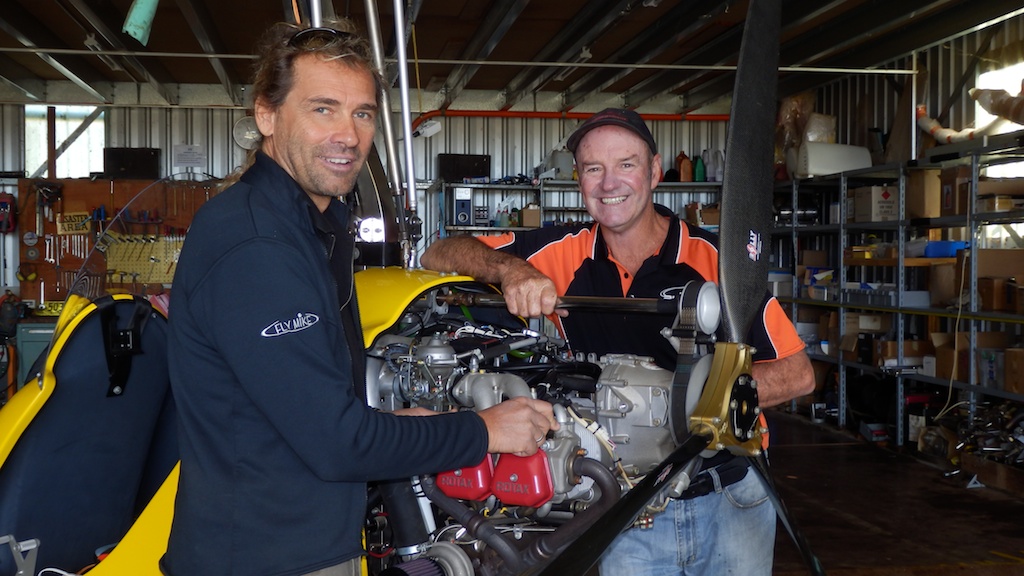 As some of our customers opt for servicing at their location, we offer off site servicing by quotation. While this is not the the cheapest option it has proven to be the most convenient option for some of them. Please contact us to discuss your needs.
AutoGyro GmbH
As part of our commitment to safety we will publish publicly on this page, information regarding Service Bulletins released by AutoGyro GmbH, AutoGyro Australia and Rotax in regard to MT 03, MTO Sport, Calidus and Cavalon aircraft.
click here to see all Service Bulletins
AutoGyro Warranty Application and Incident Report
In order to support you with best services and professional help, you may find our form available for download.
Please fill in all data in case of a warranty application or an incident report, and ask our service stations, if you need any help.
click here to print out Warranty Application and Incident Report
Rotax Service Bulletin