AUTO-GYRO AUSTRALIA PTY LTD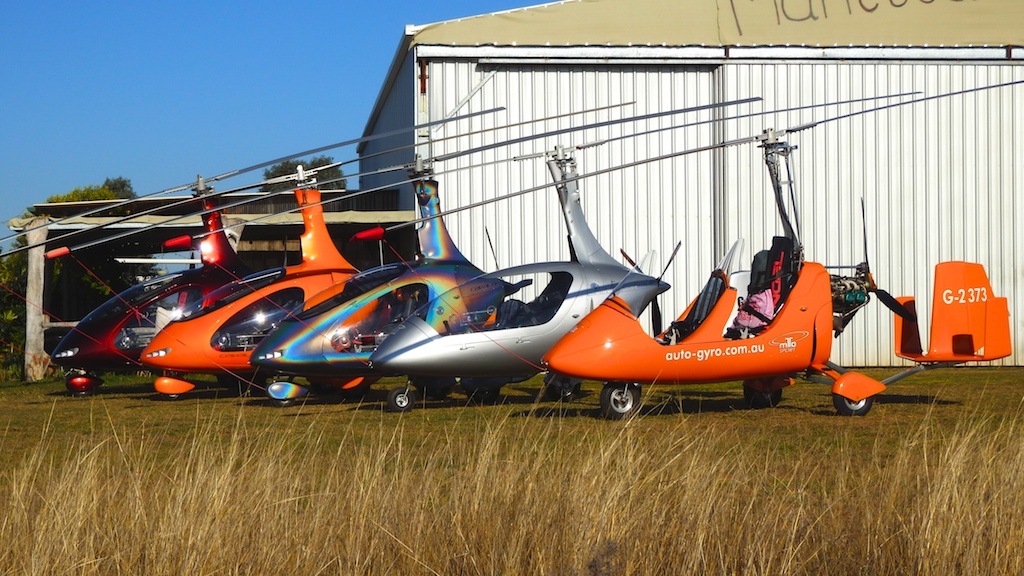 Autogyro Australia is the sole importer of the German designed and manufactured best selling MTOclassic and Sport 2017, Calidus and Cavalon Gyrocopter.
Built for the 21st Century, the MTOclassic, Sport 2017, Calidus and Cavalon are a combination of astonishing performance, German engineering, factory-built quality and reliable Rotax power.
With well over 3000 aircraft sold world wide, to date, MTOclassic, Sport 2017, Calidus and Cavalon gyroplanes offer their owners stylish good looks, performance, unparalleled flying safety, enjoyment and above all else product support backed by the factory.
MADE IN GERMANY We pride ourselves on being able to offer to the Australian aviation industry a range of gyro aircraft that are designed and maunfactured to the highest standards.
Our headquarters are at Tyagarah Airfield, Byron Bay in Northern NSW, just 25 minutes away from Gold Coast Airport and Byron Gateway Airport, where we offer trial instructional flights (TIFs) in our famous MTO models and the state of the art Cavalon Gyrocopter. For all inquiries please contact Oli Mueller who is our Chief Flight Instructor, CEO and Managing Director of Auto Gyro Australia.
Or visit our legendary Sky Ranch at Manilla, which just a 'stones throw' from Lake Keepit and only 45 kilometres from Tamworth where the weather is renowned as possibly the best in Australia for flying! Like Byron Bay, also Tamworth offers a direct air link to Sydney three times daily.
Full maintenance and servicing is carried out in both our locations by friendly and experienced staff.
For all your inquiry please contact our Chief Flight Instructor Oli Mueller on: 0487 50 25 50 or Email: oli@auto-gyro.com.au
or contact our long experienced Senior Flight Instructor Neil Farr @ the Sky Ranch, Manilla. Please call Neil on 0427 936 430