Important notice to all Auto-Gyro Australia customers and subcontractors
We are now back in business after our holiday break and hope you all had a fantastic start into the New Year. Our office is open for email enquiries again.
With the beginning of the new year we also had some important changes in our admin department.
Please note, that all enquiries regarding to: sales, part orders, warranty issues, repairs and invoices, which are dated before 1st October 2022 are now to be send to our SkyRanch-department. For this please contact: skyranchoffice@gmail.com or skytinchen@gmail.com
Please also note that there are now two different bank accounts for payments, as pointed out in our latest invoices after this date. Please use the banking details of your invoice.
For all other sales, part orders, warranty issues,services and general enquiries please contact our new headquarter department by using the normal contact forms on our website or simply send us an email to office@auto-gyro.com.au
Thank you.
Your AutoGyro-Team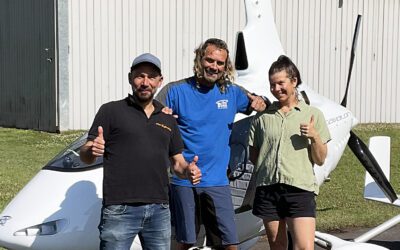 Since Willi Ewig from Manilla SkyRanch started to imported the first fully factory build gyroplane from Auto-Gyro GmbH in 2006, the German company grew to the world market leading gyro manufacturer. It was the start of the New...