AutoGyro is the No.1 choice of Australian gyro pilots out of all factory-build gyroplanes in quality & safety and is market leader in Australia.
The German Company AutoGyro is the world leader in the innovation, production, and distribution of gyroplanes. Production commenced in 2003, and since then AutoGyro has proudly produced and delivered more than 3.100 aircraft across the globe. The company has the highest market share in the entire global gyroplane industry.
Based in Hildesheim, Germany, all the AutoGyro models are developed in-house, and more than 90% of the aircraft parts are self-manufactured. These stunning German-engineered aircraft are fully certified by numerous national aviation authorities.
AutoGyro is the only gyroplane manufacturer in the world with certification approval for gyroplane commercial flight operations and the only Gyroplane in Australia with B-CAR section T approval, a requirement in Australia for flying in controlled airspace.
Welcome to the website of AutoGyro Australia, the sole importer and distributer of AutoGyro Products in Australia. Contact us today and enquire about our next generation gyroplanes. Fly and feel the difference.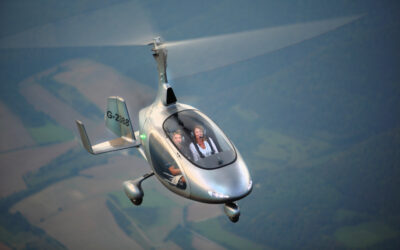 The Cavalon N696BS sails away to the USA on September 9, 2021. This means that AutoGyro has dispatched Cavalon serial number 500! The Cavalon is the first and only model from AutoGyro with side-by-side seats, which provides both occupants a great outside view...