Since Willi Ewig from Manilla SkyRanch started to imported the first fully factory build gyroplane from Auto-Gyro GmbH in 2006, the German company grew to the world market leading gyro manufacturer.
It was the start of the New Generation Gyros and today Auto-Gyro Australia is one of Australia's strongest importer and distributer of quality European factory build Gyrocopters.
It was the same time when the huge success story of the MTO3, MTO Sport, Calidus, Cavalon as well as the Sport 2017 began.
Soon after, the company was joint by Neil Farr, a passionate and skilled Instructor who became quickly Auto-Gyro Australia's smiling face to many valued customers.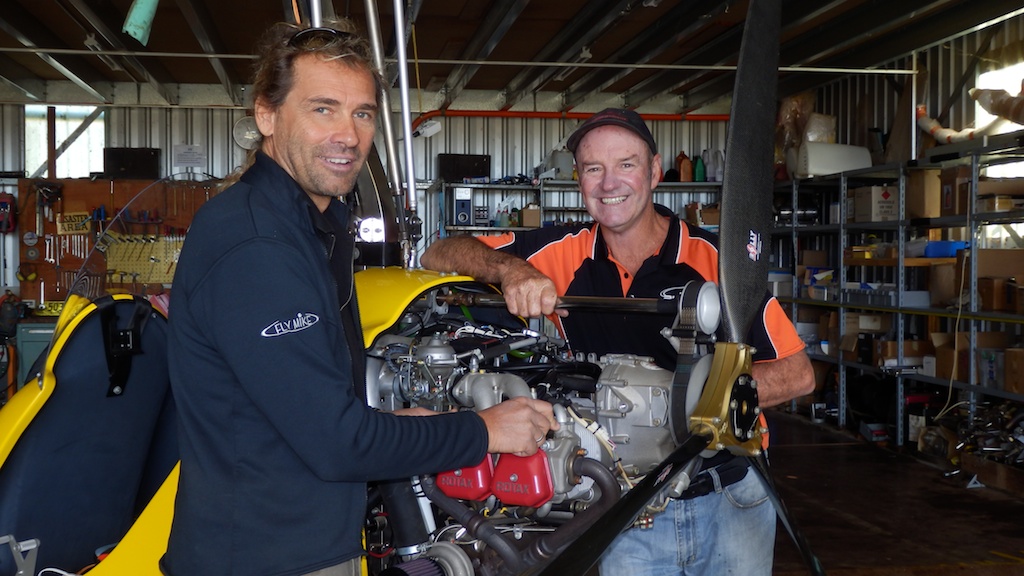 Willi together with Neil have trained lots of new gyro pilots over the years and made the legendary SkyRanch a solid synonym for quality training, service and high-end gyroplanes in the Australian Gyrocopter community.
Then, Chief Flying Instructor Oli Mueller joint the team in early 2018, who started Auto-Gyro Australia's East Coast branch in the same year.
With Auto-Gyro Australia based at Tyagarah Airfield, right next to the Pacific Highway and a stone-throw away from the tourist destinations Byron Bay and the Gold Coast, Auto-Gyro Australia was now able to deliver to both best parts of Australia, rural and urban.
What started as a satellite facility at Tyagarah, Byron Bay has become this year the new headquarter of Auto-Gyro Australia Pty Ltd and the company's directors decided recently that Oli Mueller should become the new managing director and CEO of Auto-Gyro Australia.
(Oli has been working as a full-time flying instructor for more than 23 years. Over his long career, he trained literarily hundreds of students in different types of aircraft and around the world (Germany, Italy, Austria, France, Nepal and Australia) and also owned and managed successfully several aviation businesses. He owns FlyGyro.com.au and Gyro-Trader, both are well-known websites for Gyronauts, together with the training facility Byron Bay Gyrocopters.)
For the last 13 years Oli has specialised in gyroplanes and just can't shake off the gyro-grin anymore.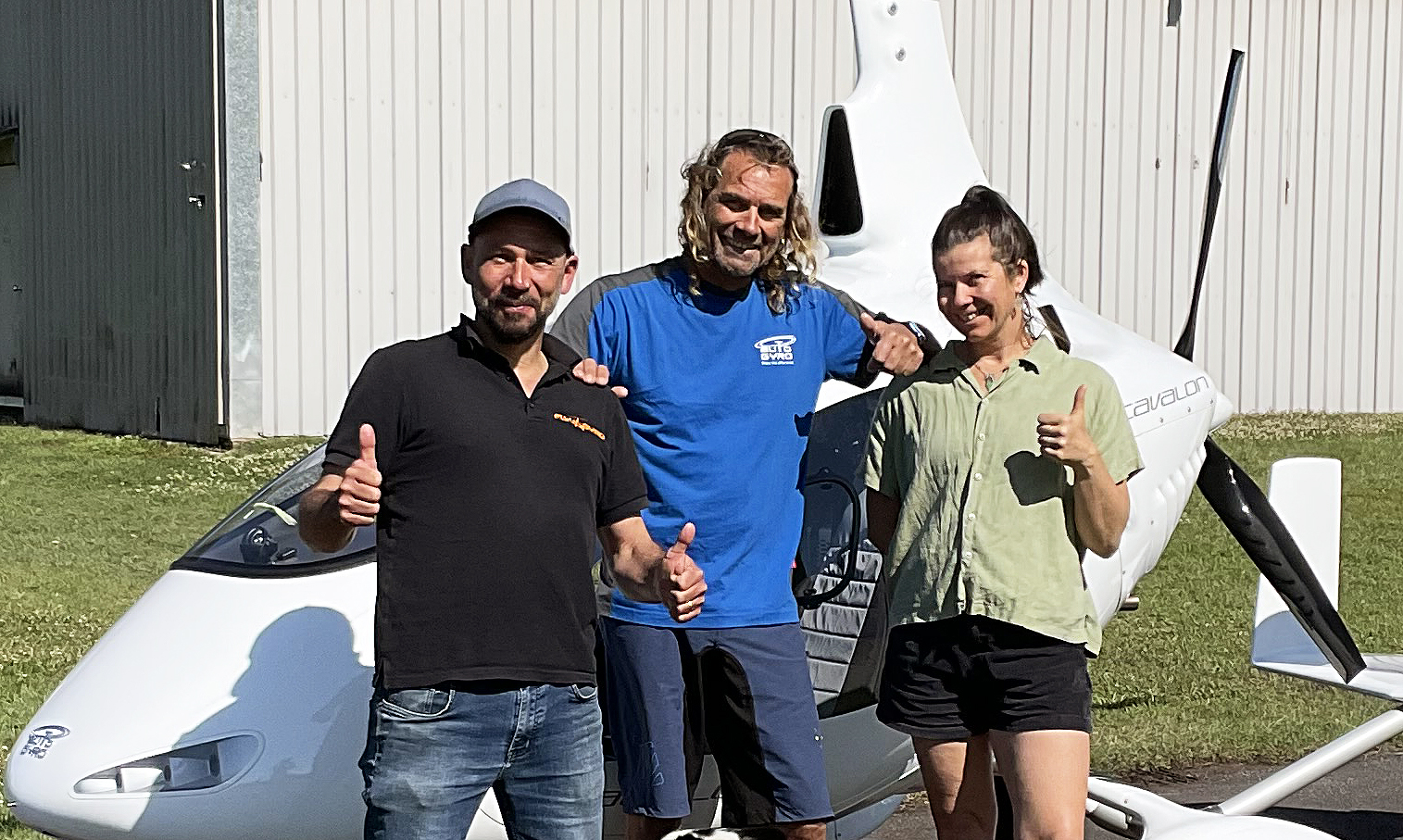 "We are happy to have such an experienced and motivated new member on our AGA directors' board, and welcome Oli and his lovely and energetic wife Kristin who will look after the admin, customer relation and social media area of the company."
Despite some rumours, the previous internal structure of the company will remain the same and the company has not been sold!
Willi and Tina the founding members of Auto-Gyro Australia are still building the strong back bone of this company in their role of directors, and support the new members with their vast experience in gyro technology and import business, whereas Oli and Kristin are reinforcing the team with a modern and dynamic management.
Like before, Oli will still run the sales/ service/ training centre out of Tyagarah Airfield, Byron Bay. Phone: 0487 50 25 50 or email: oli@auto-gyro.com.au
SkyRanch will also remain open for our customers with Neil Farr as the head of the SkyRanch training/ sales/ service facility. Phone: 0427 93 64 30, email: neil@auto-gyro.com.au
All enquiries about parts, orders or quotes please send to: office@auto-gyro.com.au or call 0487 50 25 50.
Thank you.
Your Auto-Gyro Team