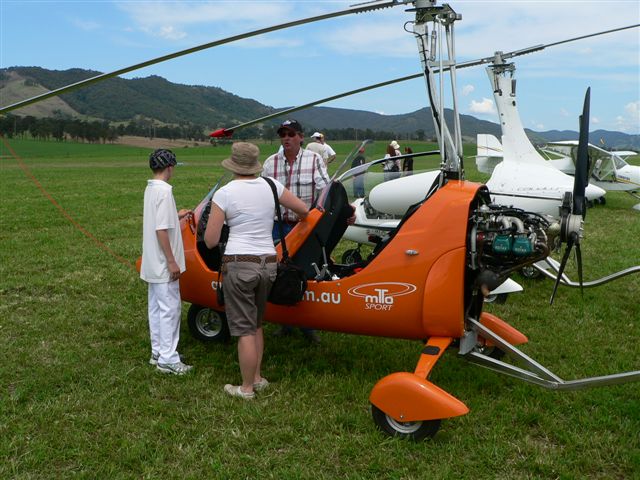 AutoGyro Aus Attends Gloucester 2010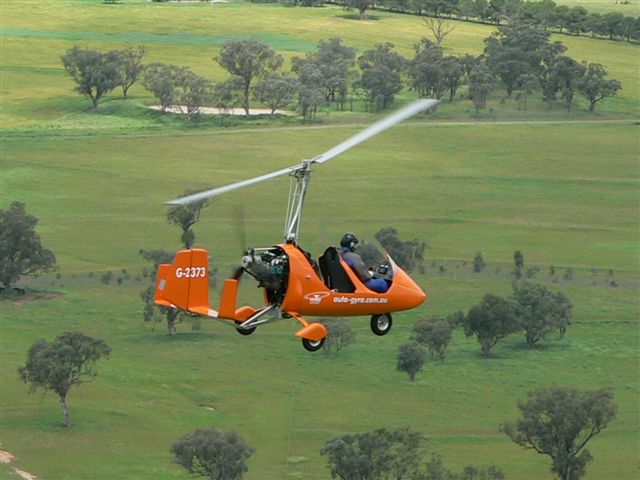 October 30th and 31st saw AutoGyro Australia attend the annual Gloucester Flyin in aid if the Westpac Rescue Helicopter Service. Any event that raises money for this invaluable service is well worthy of supporting so Hunter and Neil packed the aircraft and off over the range they went.
Some fantastic flying and scenery with rugged peaks and ridges falling into deep green valleys – the country has not looked so good for many many years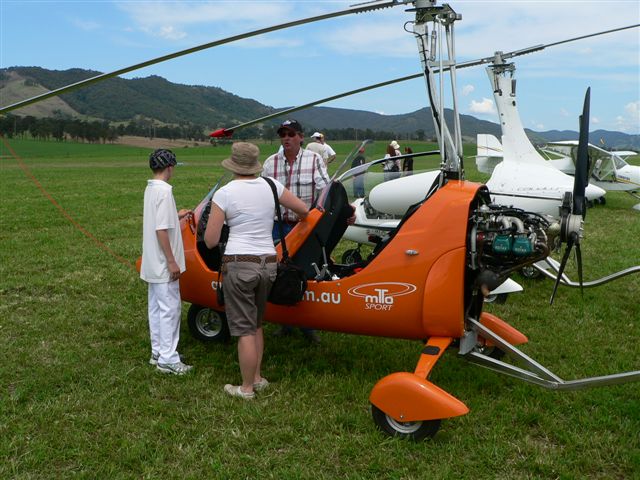 Both Calidus and the MTO Sport were on display and received great interest over the two days. 
 Joe Orr-Bouwman also flew in from the coast in his MTO 3 so the gyro fraternity was well represented. There was a wide range of fixed wing aircraft and trikes in attendance and even a Squirrel helicopter visited for a while.
The Gloucester Aero Club team were warmly welcoming and put on a good show so we would encourage everyone to turn up next year to make it even bigger!