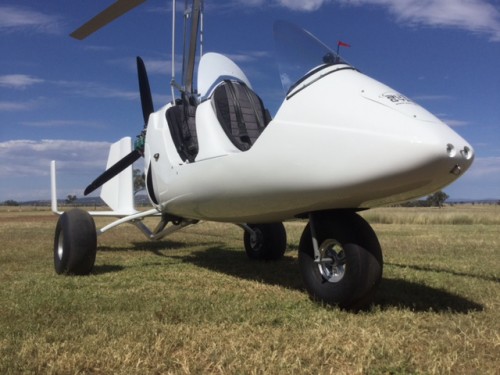 MTOsport BIG FOOT
The first MTOsport with Big Foot tyres has arrived at SkyRanch.
Farmers will appreciate this option as it makes taxi, take off and landing on rough runways even more comfortable.
Auto-Gyro Australia is happy to offer this option now to customers. Please feel free to contact Neil Farr for more infos.
Once Again, Auto-Gyro is the first Gryoplane manufacturer who offers a factory build plane with this option.