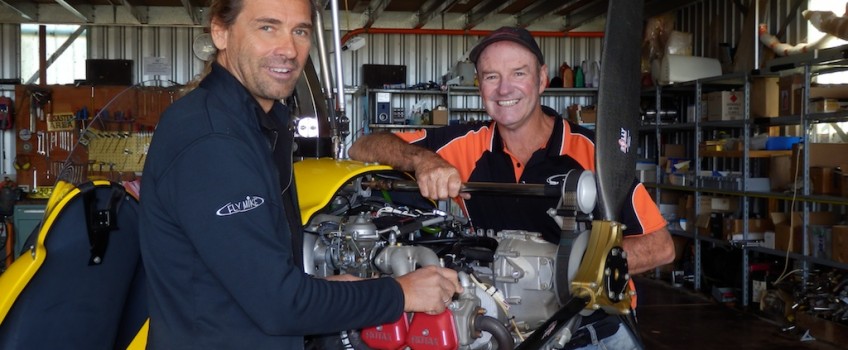 Neil Farr is now back from the Auto-Gyro factory in Germany
Neil Farr is now back in Australia. He is now fully certified to do the Service on our Auto-Gyro fleet. MTO-Sport, Calidus, and Cavalon.
He is already busy with Services at SkyRanch
Neil is also your person to talk to regarding Sales, spare parts, Service, Customer support.
email: neil@auto-gyro.com.au, phone: 0427-936430
Backed up by Willi Ewig.
So, come and fly with us, Neil provides full time training, 7 days/week.