AusFly Narromine
Auto-Gyro Australia recently attended Ausfly in Narromine and set up a stand in the exhibition area with seven gyros.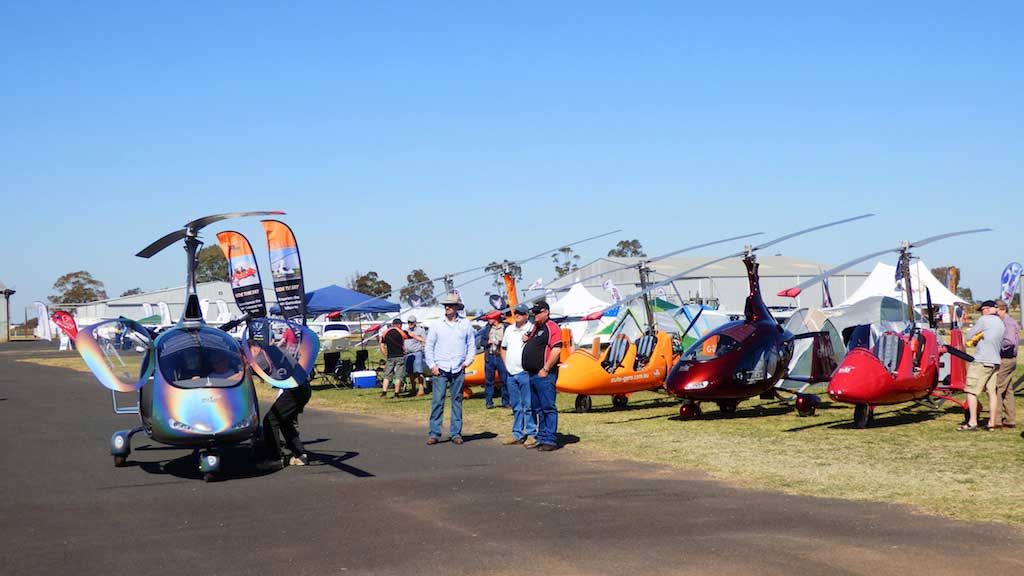 Rick Elliott flew his Cavalon up from the central coast along with Doug Gamble in his MTO Sport.
George Harris, Dean McFarlane, and Mick Post in their Cavalons, Willi Ewig in his Calidus, and Neil Farr in an MTO Sport flew the 1.5 hours down from the Skyranch.
As usual, lots of interest was shown in the Auto-Gyro machines which was evident by the number of TIF's flown by Willi and Neil over the two days.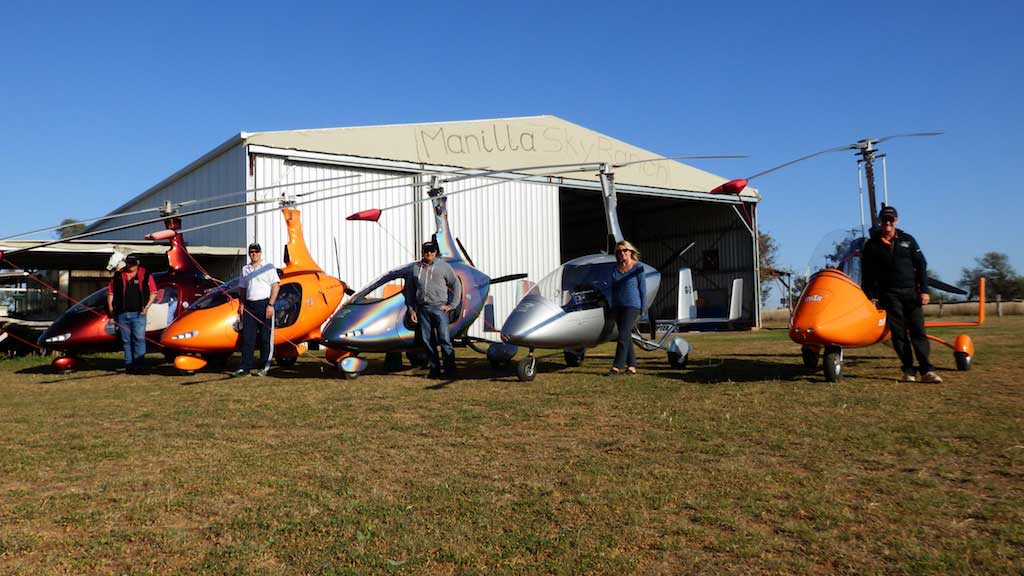 While the MTO-Sport, Calidus and Cavalon been busy taking interested pilots up, Magni and the Chinese copy of the MTO-Sport remained parked on the apron.
The days were filled with talking and flying  and the nights spent at the Aero Club enjoying the company of like minded people.
Tents were set up at the rear of our stand where we were joined by Mick and Jack Kelaher who drove over  from the Hunter Valley to lend their support.
The weekend was a great success for us with many people vowing to visit us at the Ranch in the near future to find out more about our world class machines.
A big thanks to George, Dean, Rick, Doug, and Mick whose enthusiasm for our gyros rubbed off on many people over the weekend.