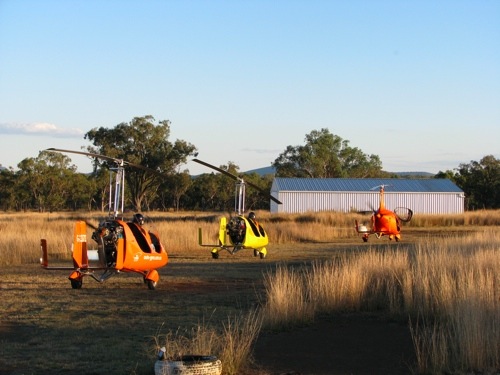 Ian's Wedding Flypast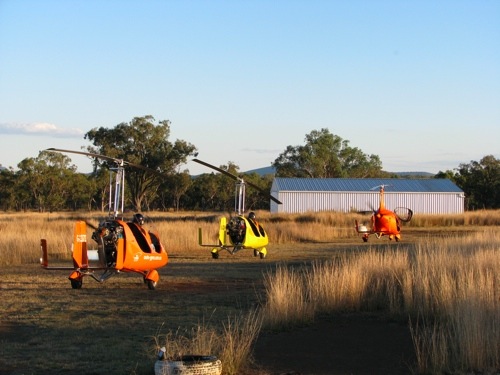 On Saturday April 21 the AutoGyro guys honoured Ian Downes and his new wife Joy with a sundown flypast to celebrate the occasion. Ian is the Manager of our neighbouring Lake Keepit Soaring Centre and we enjoy his coffee from time to time.
With Ian and Joy both being aviators, what better place to tie the knot than at the end of Runway 14 overlooking the lake as the sun went down.
It was great to see two gliders as a backdrop and Ian and Joy's friends sharing their special moment. We think the flypast honouring our two good friends was well received as the camera flashes started well before we reached the wedding site and lots of waving ensued as we overflew.
These pics of Cavalon and the two MTO Sport prior to leaving really show how beautiful sunsets can be at SkyRanch.