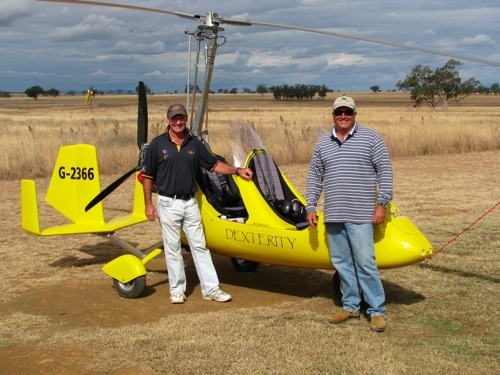 Rick Elliott Does It!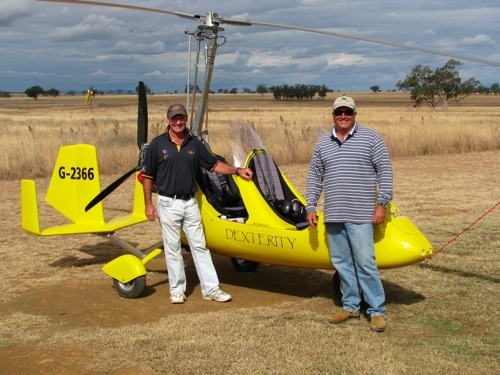 Rick Elliot is yet another grinning gyronaut that has joined the AutoGyro Family of pilots after completing his first solo.
Rick, now affectionately known as Dexter, has been dedicated in his training with Senior Instructor Neil Farr and with his newly delivered MTO Sport Turbo which has been christened Dexterity, Rick along with wife Kay is looking forward to travelling far and wide.
Visitors to our stand at Natfly 2012 will most likely have spoken to Rick and Kay at some stage during the weekend. It was really great to see their enthusiasm and ability to relate experiences as a student and new MTO owner.
Next step for Rick is to amass his hours and complete his passenger endorsement and then travel far and wide so look out for Rick and Kay at flying and events and don't be shy in saying hello – the gyro grin is infectious!