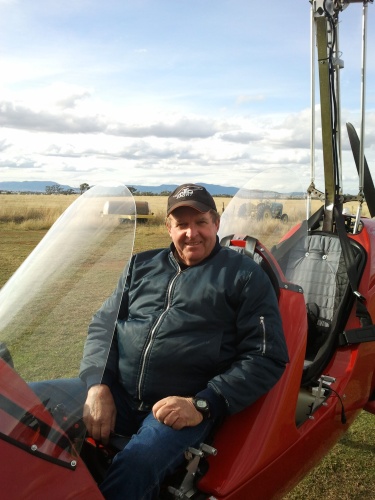 Graham Maddock Goes Solo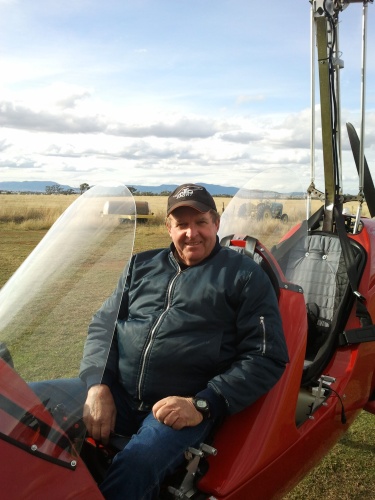 The MTO family extends their congratulations to Graham Maddock on achieveing his first solo.
Graham started his training with our Victorian instructor Peter Pendergast and has completed his training with us here at SkyRanch with instructor Neil Farr to fit in with Graham's business committments .
Our CFI Paul Mitchell evaluated Graham's skills and was very happy with Graham's level of proficiency and ultimately sent Graham for his first solo. We think the photos say it all!
Graham will now put his newly acquired skills to very good use in his Nutrisoil biological farming fertilisers business where he will use his MTO Sport to inspect and photograph crops and field trials. Previously Graham has done this work in a trike but recognised the benefit that gyro offered in increase available flying hours daily.