AutoGyro Australia Does Gatton 2011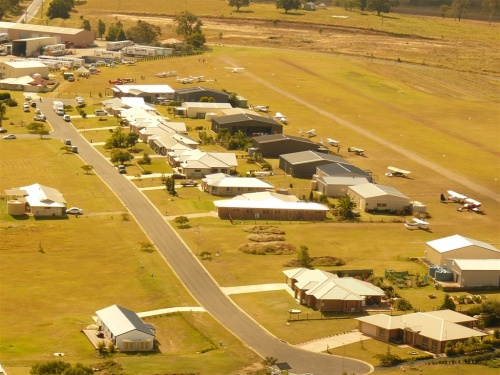 Over the weekend of 28th and 29th of May AutoGyro Australia made the journey North for the annual Gatton Flyin. The Gatton Air Park is a beatifully maintained aviation residential community and a shining example of air park life.
This flyin is a must for anyone who travels xcountry in their gyro or any other aircraft for that mattter. The variety was great and the comraderie around the brekkie on Sunday morning very enjoyable with the locals also very welcoming and hospitable.
The trip up was great and the scenery unreal in that it varied from the hilly country around Manilla and areas to its North to the rich flats of the Lockyer Valley.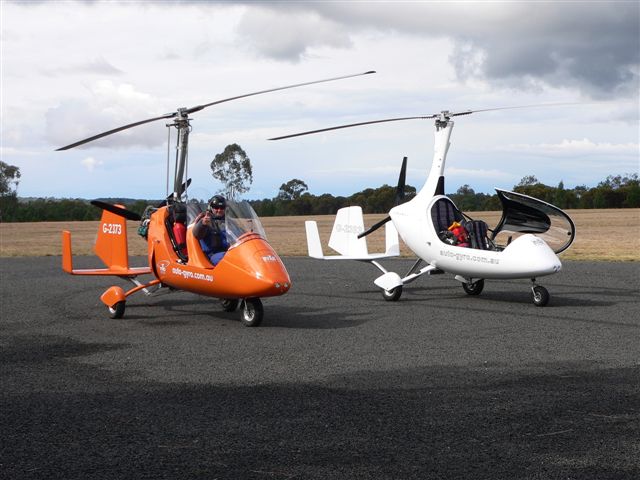 The cruising economy of both the MTO Sport and Calidus came to the fore yet again and saw us arrive in good time with a planned stop at Inglewood for a break and  a splash of fuel.
Official head count for the event was 54 aircraft – now that's a flyin. We had quite a bit of interest in both aircraft from visitors and high time pilots and especially from a couple of air park residents who immediately picked up on the features of gyro aircraft. MTO 3 owner Ivor Harper came over from Caboulture to catch up with us and finished up taking a front seat ride in Calidus.
We have included a few photos of the event which include an aerial shot of the Airpark, the MTO Sport and Calidus in transit at Warialda and local girl Bree Kirwin who took in the sites of the local area in Calidus with our instructor Neil Farr.
After rain all night on Sunday we weren't certain that we would get out on Monday morning but we were greeted with a beautiful morning and a great trip home.
For all you intrepid travellers make the Gatton Brekkie Flyin a must do!
A big thanks to  the Air Park community and especially Martin Hone for the warm welcome and hospitality – we will be back!