Cavalon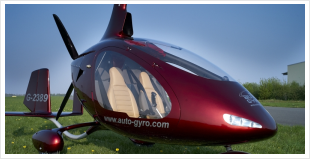 Sleek lines, futuristic design & innovation and performance to match! Cavalon has redefined the benchmark for contemporary gyro design and raised it even higher. These photos show the sleek lines and beauty of what has become arguably the standard by which all two seat side by side gyros will be judged into future....Read More...
Feel The Difference
There are so many advantages in flying a gyro over conventional aircraft - gyros don't stall or tail spin, they can fly at very low speeds, have genuine STOL performance, easy to transport and set up quickly, require minimal storage space, cost around 10% of the purchase and operating costs of a helicopter and most importantly there is little or no effect from strong winds and turbulence leaving the pilot comfortable and safe.
You will find our website very easy to navigate around so whether you are looking for information on training, buying an aircraft, buying accessories through our online store or just keeping up with the latest news - it's all here at your finger tips!
.
Latest News From AutoGyro Australia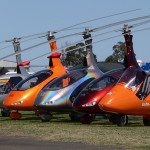 AUTO-GYRO AUSTRALIA and Australia's recreational and sport aviators return to Narromine for another year of AUSFLY! Join us for the history-making aviation event in this country, that underlines our vibrant and diverse aviation … Read More...